Medium-term Management Plan
Medium-term Management Plan
Basic Policies, Business Environment (Forecast) and Measures in the 44th Fiscal year (ending March 31, 2024)
Basic Policies
Creating the future toward a 100-billion-yen company
Business Environment (Forecast)
With COVID-19 being downgraded to a Class 5 infectious disease in Japan, economic and consumption activities will continue to gain momentum.
In view of the rising prices of resources and raw materials and the financial uncertainty amid the prolongation of the circumstances in Ukraine, it is necessary to take a cautious stance regarding the outlook for the Japanese economy.
There is a structural labor shortage due to the aging of the population, falling birth rate and shrinking working population. Regulations related to COVID-19 were eased. Corporate recruiting needs and labor mobility will be higher in many different areas.
Amid this situation, we are committed to contributing to society as a comprehensive human resources services company by working to differentiate ourselves from competitors and expanding our business through the following measures.
Measures
Accelerate open innovation
Initiatives for becoming "Sekai no Jinjibu® (Human Resources Department for the world)"
Strengthening of recruitment and training of human resources
Promote young personnel
Foster corporate dignity
Initiatives of each business
Human Resources Services Business
Expand business domains and service areas to increase market share in existing domains and to cultivate new markets
Increase sales promotion and upgrade our websites to increase registrants Recruiting Business
Recruiting Business
As a client agent that helps clients succeed in their recruiting activities, develop a population of registrants and formulate a recruiting strategy not using recruiting media
Enhance consulting services regarding the development of explanations for job applications and corporate branding
Increase sales activities for companies recruiting a large number of personnel to increase productivity
Information Publishing Business
Expand the areas covered by the Colocolor consulting services to strengthen sales (mainly in the domains of personnel placement and housing manufacturer brokerage)
Linkage between paper media and online media
HR Platform Business
By improving the content and usability of services related to the Nihon no Jinjibu website, involve clients companies and users in services and increase the utility value
Overseas Business
In Europe and in the United States, actively open bases and strengthen personnel recruitment and development for growing business performance
In Asia, fully restart the personnel placement service to capture post-pandemic recruiting needs
Focus on the Cross Border Recruitment® international career change support service
QUICK Group Medium-Term Plan
The QUICK Group has recently adopted a new medium-term plan for the 44th fiscal year (ending March 31, 2024) through the 46th fiscal year (ending March 31, 2026).
In the medium-term plan, we plan to achieve a record high in net sales and profit at each level every fiscal year.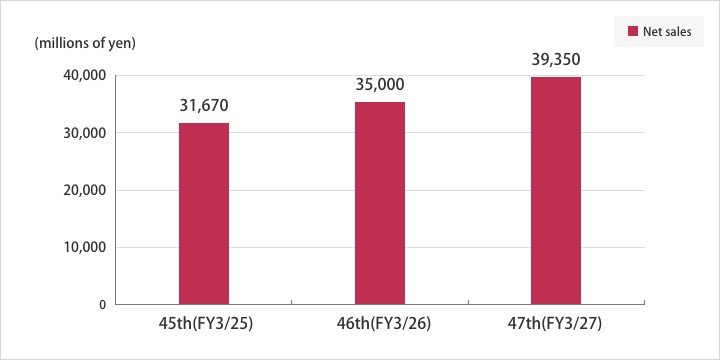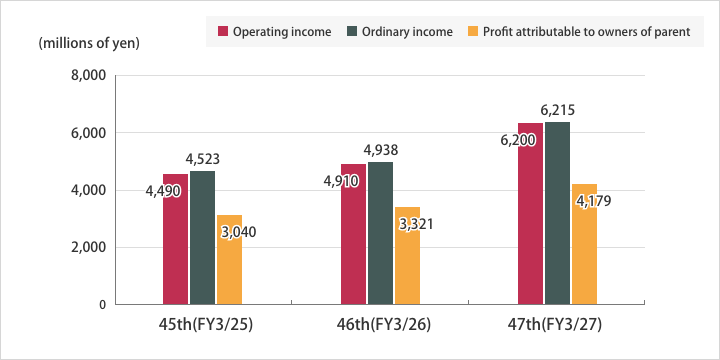 announced on May 9, 2023