Message to Shareholders and Investors
Message to Shareholders and Investors
Top Message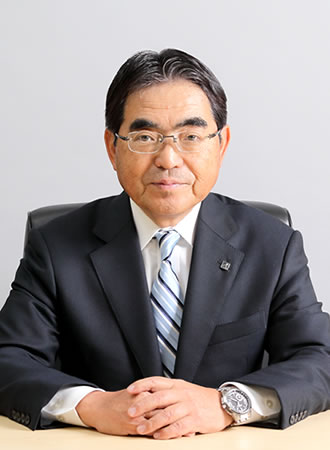 I want to take this opportunity to express my gratitude for our shareholders and investors for the continued support that they have shown us over the years.
During the 43rd fiscal year, the Japanese economy showed signs of turnaround with the easing of regulations and various policies towards an economic recovery from the COVID-19 pandemic. In response to these moves, corporate recruiting needs increased in a wide variety of business sectors in Japan, including restaurants, retail, service and transport and logistics.
In this business environment, the QUICK Group increased its sales activities chiefly in our mainstay human resources services business and in the recruiting business. This included proposals for solving the different questions related to recruitment facing our client companies. In addition, we sold shares of Kronos Co., Ltd., launched the Overseas & Future Business Strategy Division and took other actions in an effort to select and concentrate on priority areas and implement a groupwide reorganization to boost productivity.
As a result, the Company's business performance in the 43rd fiscal year, the first year after the changed listing to the Prime Market, exceeded the upwardly revised forecast announced during the period, with growth in revenues and profits achieved for the second consecutive fiscal year. Both revenue and profit were at record highs. In line with this, regarding the return of profits to shareholders, the Company decided to increase its annual dividend by 22 yen from the previous fiscal year, to a record 70 yen per share.
In the 44th fiscal year, we forecast that economic and consumption activities will continue to gain momentum after COVID-19 is downgraded to a Class 5 infectious disease in Japan, that recruiting needs will grow in different areas and that labor mobility will accelerate. In this situation, The QUICK Group will continue investing in the personnel placement business and other growth businesses with a view toward enlarging the foundation of our business. In addition, we will accelerate open innovation. We will form business collaborations and implement mergers with and acquisitions of companies outside the Group. In so doing, we will launch new businesses and cultivate markets. Conscious of what we should be like as a company listed on the Prime Market of the Tokyo Stock Exchange, we are working to enhance our corporate governance and compliance.
To move these initiatives forward, three new directors took office on June 23, 2023. We will combine their new ideas which they have for the management of our business with the experience and knowledge of the existing directors who have supported management to upgrade our structure and continuously increase our corporate value.
As we pursue these initiatives, I ask for the continued support and encouragement of all of our shareholders and investors.