Message to Shareholders and Investors
Message to Shareholders and Investors
Top Message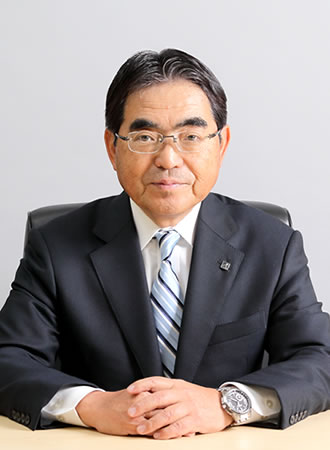 Thank you for your interest in QUICK. We are an organization with a commitment to excellence in the human resources domain as well as to achieving sustained growth.
During the fiscal year that ended in March 2019, the Japanese economy continued to recover with the support of healthy corporate earnings and an improving employment and income environment. However, we need to be cautious about the outlook for the Japanese economy because of concerns about the overseas economies due to the trade conflict between the U.S. and China, Britain's withdrawal from the European Union and other events.
In Japan's labor market, there is an increasingly serious shortage of workers in a broad range of industries and job categories. Companies in Japan are dealing with this problem by utilizing human resources technology and work-style reforms in order to raise productivity. Another response to this issue is the increasing use of women, older workers and foreigners. All of these trends are creating an extremely favorable environment for the human resources and information businesses of the QUICK Group.
Our performance in the fiscal year that ended in March 2019 surpassed even the forecast that we revised upward during the fiscal year. Both sales and earnings were higher for the ninth consecutive year, reaching all-time highs. We raised the fiscal year dividend, resulting in an all-time high dividend of 42 yen per share. This was 7 yen higher than the previous fiscal year's dividend and 4 yen higher than our initial dividend forecast.
In the fiscal year ending in March 2020, we are making investments to enter more business domains for more growth of all our operations in Japan. In our Overseas Business, we plan to expand our Cross Border Recruitment services for supporting an international career change in order to increase the mobility of workers on a global scale. Another priority is recruiting and training highly skilled people for positions in the QUICK Group. By taking all of these actions, we are determined to achieve the sales and earnings targets in our plan for thiscal year.
QUICK has a new leadership team consisting of Chairman Tsutomu Wano and President Ichiro Kawaguchi. We are reaffirming our commitment to making investments and conducting business activities with a long-term perspective and to making decisions even faster at the level where business activities take place. By taking these actions, we are determined to make rapid progress concerning our goal of raising sales to 100 billion yen in 2030.
We remain firmly dedicated to meeting the expectations of our shareholders and all other stakeholders by taking actions for the long-term growth and success of the QUICK Group.