Message to Shareholders and Investors
Message to Shareholders and Investors
Top Message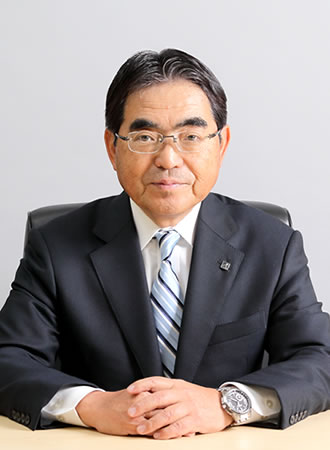 Thank you for your interest in QUICK. We are an organization with a commitment to excellence in the human resources domain as well as to achieving sustained growth.
During the fiscal year that ended in March 2018, the Japanese economy continued to recover at a moderate pace with the support of higher corporate earnings as exports recovered and production increased. However, the severity of Japan's labor shortage is growing. Furthermore, there are concerns about U.S. trade protectionism, geopolitical risks in neighboring countries and other issues. As a result, we need to be cautious about the outlook for the Japanese economy.
In Japan's labor market, private-sector demand for workers is extremely strong. For example, the job openings-to-applicants ratio is now higher than during Japan's asset bubble period of the late 1980s. Companies in Japan are upgrading their recruiting activities to hire more people, conducting activities to recruit more female and elder workers, raising salaries, and using other measures to attract people. Despite these initiatives, there is still no end in sight for Japan's labor shortage.
This is a highly favorable environment for the QUICK Group, which has expertise involving personnel placement, temporary staffing, recruiting advertisements and many other elements of the human resources business. As a result, in the fiscal year that ended in March 2018, sales and earnings increased for the eighth consecutive year, surpassing the previous record highs of the previous fiscal year.
We raised the fiscal year dividend for the seventh consecutive year, resulting in an all-time high dividend of 35 yen per share. This was 5 yen higher than the previous fiscal year's dividend and 1 yen higher than our initial dividend forecast.
In the fiscal year ending in March 2019, we plan to strengthen our positions in existing market sectors in the core Human Resources Services Business while starting to establish a presence in the market for placements of skilled professionals. In the Recruiting Business, we will reinforce capabilities for sales activities that include consulting, which is a way to supply services with even more added value. Furthermore, we will make the investments needed to recruit and train talented people who can provide these services to our clients. Plans also include starting a global employee relocation support business, strengthening our M&A activities, and creating a business model that utilizes artificial intelligence. Our group will continue to make investments and build a sound infrastructure in order to achieve our goal of raising sales to 100 billion yen in 2030.
We remain firmly dedicated to meeting the expectations of our shareholders and all other stakeholders by taking actions for the long-term growth and success of the QUICK Group.