Message to Shareholders and Investors
Message to Shareholders and Investors
Top Message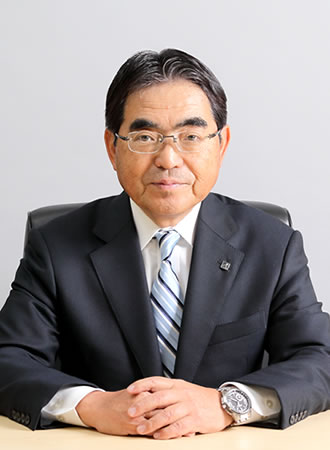 Thank you for your interest in QUICK. We are an organization with a commitment to excellence in the human resources domain as well as to achieving sustained growth.
There was an increasing sense of stagnation of the Japanese economy in the first half of the fiscal year that ended in March 2017. Causes included volatility in stock and foreign exchange markets sparked by Britain's decision to exit the EU as well as sluggish consumer spending in Japan. In the fiscal year's second half, the Japanese economy began to recover slowly as the new Trump administration created expectations for a U.S. economic recovery and the yen weakened.
Japan has a structural labor shortage because of the country's aging population and falling number of children. To deal with this issue, there are numerous initiatives aimed at boosting productivity and maintaining a sufficient supply of workers by reforming how people work. Despite these activities, there is still a severe labor shortage at Japanese companies. As a result, the operating environment for the human resources and information businesses of the QUICK Group was generally favorable.
Sales and earnings increased for the seventh consecutive year in the fiscal year that ended in March 2017. Furthermore, both sales and earnings set new records just as in the previous fiscal year.
The fiscal year dividend was ¥30 per share, also an all-time high. This was ¥5 higher than the previous fiscal year's dividend and ¥3 higher than our initial dividend forecast.
In the fiscal year ending in March 2018, we will reinforce our Human Resources Services Business and Recruiting Business in order to supply services with even more added value. Another goal is strengthening our Overseas Business due to an increasing overseas expansion of Japanese companies and the outlook for Japan's falling birthrate and aging population. In another move for sustained growth, we are improving and redefining how people within our own group do their jobs in order to raise productivity and become more competitive.
We remain firmly dedicated to meeting the expectations of our shareholders and all other stakeholders by taking actions for the long-term growth and success of the QUICK Group.